Posts tagged with "Featured"
---
18. November 2002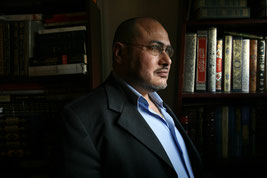 THE NEW REPUBLIC MAGAZINE "MORAL HAZARD: THE LIFE OF A LIBERAL MUSLIM" By FRANKLIN FOER November 18, 2002 The death threats began shortly after September 11, 2001. Every few days, for about four months, Khaled Abou El Fadl would receive an angry, anonymous phone call at either his San Fernando Valley home or his UCLA office. In his e-mail inbox, he found ominous messages from obscured sources with warnings such as, "You know what we're capable of." At first, the pudgy, 39-year-old...
02. January 2002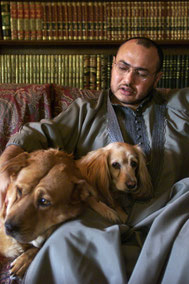 COLUMN ONE, LOS ANGELES TIMES BATTLING ISLAMIC 'PURITANS' UCLA PROFESSOR, ONCE A FANATIC HIMSELF, IS NOW A LEADING SCHOLARLY VOICE AGAINST INTOLERANCE AMONG MUSLIMS. DEATH THREATS DON'T DETER HIM. January 02, 2002 | TERESA WATANABE | TIMES RELIGION WRITER The most incendiary Muslim in American academia knows a thing or two about Islamic fanatics. He says he used to be one as a seventh-grader in his native Kuwait. UCLA law professor Khaled Abou El Fadl remembers beating up other kids, condemning...